Course
overview
When it comes to customer service, attitude trumps aptitude. Creating and maintaining a customer service attitude involves understanding expectations, going above and beyond, and being a customer advocate.
Customers today have high expectations when it comes to customer service. As a result, businesses devote tremendous resources to making sure that the customer is treated promptly and respectfully. These high service expectations put a lot of responsibility on those of you who deal with customers on a daily basis.
Whether it's creating the sale, resolving complaints or moving clients along the continuum from disgruntled or indifferent to loyal fans and promoters of your brand requires the skills of a confident and well-prepared customer service team. Exceptional customer service is about creating meaningful relationships and memorable moments in every interaction and understanding how going above and beyond at every touchpoint is the keystone to customer loyalty.
Expand all and read more
What
you'll learn
Customer Experience—Creates a positive environment with customers and leverages that experience to create customer loyalty and long-term relationships.
Customer Acquisition— Identifies and converts prospects who should be doing business with us into customers who are champions for our organization.
Attitude—Maintains a friendly, positive and enthusiastic outlook.
Stress Management—Differentiates between dynamic tension and negative stress and maintains productive behaviors in contentious situations.
Communication—Practices active listening supported with relevant oral and written information.
Adaptability—Open-minded. Demonstrates flexibility and a positive attitude when faced with changes.
Interpersonal Skills—Consistently builds strong, long-term relationships both inside and outside the organisation.
External Awareness—Sees things from different points of view and recognizes the impact that actions have on others. Keeps up to date with issues and trends that affect areas of responsibility.
Conflict Resolution—Encourages people to work through contentious situations and mediates when necessary.
Recognition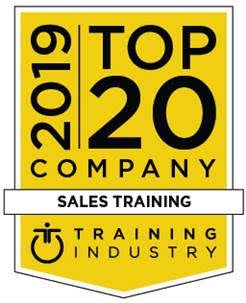 Study
method
In-class

In class delivery - predominately face to face course content conducted at a specific location

Blended

Blended delivery - both online course content and partial face to face requirements

Online

Online delivery - online course content with the exception of assessments and work placement
Subjects
Core Modules
Assess Customer Service Attitudes to set goals for improvement
Incorporate the Four Drivers of Customer Service to build customer relationships
Apply Attitude Control Principles to manage their attitudes
Use conversational language to keep the interaction low pressure
Anticipate customer needs
Guide customers to additional purchases
Identify selling opportunities
Deal with emotional and rational aspects of complaints
Apply methods to reduce their stress when resolving complaints
Implement a consistent process to resolve complaints
Reduce the number and type of complaints received
Increase customer loyalty through exceptional customer service
Apply principles to exceed customer expectations
Build relationships using creative follow-up techniques
Understand the reasons why customers defect
Want more information about the subjects for this course?
About
Dale Carnegie
For over a century, Dale Carnegie has been improving individual and business performance around the world. While our training techniques continue to evolve, our core principles remain true to a single vision: real transformation begins within.
A rich history and a proven, innovative process has connected Dale Carnegie training to people around the world seeking real transformation and impactful results.
Dale Carnegie's focus has always been people connecting with people. Our multistep process is centred around modern training techniques that provides measurable results and real-world learnings.
The Dale Carnegie experience engages learners from the initial contact through follow-up and support to reinforce key behaviours. Our methodology supports the development of skills and habits needed to sustain performance change. We believe that the emotional shift is as important as the behaviour shift.
We focus our development offering across six key topics;
Presentation, Leadership, Sales, Customer Service, Organisational Development and People.