This is a fee-for-service course. There is no government funding available for Individuals, however, Businesses may be eligible for co-funded development support
Course overview
Step up to your new leadership role with confidence and poise.
Transitioning from high performer to effective, engaging leader involves a unique set of challenges. The stakes are high, and the learning curve is steep – but with targeted tactics to bring out the best in yourself and others, you will flourish.
Over three days, you'll go beyond conventional leadership training with the Develop Your Leadership Potential programme. Equip yourself or your emerging leaders with the essential skills and mindset to lead with confidence and build strong teams. Master the tools and competencies used by exceptional leaders, so you'll be ready to step up and take charge in any situation.
The Dale Carnegie Leadership Model can transform your top performers into the next generation of leaders, and is perfect to nest within internal leadership programs. Take the next step toward a bolder future today by securing your spot in our upcoming workshops.
Expand all and read more
Who's It For?
Individuals who have been recently promoted into management or supervisory positions
High potential or top-performing employees who are being considered for a leadership position
What you'll learn
Characteristic of Leadership Effectiveness
Leading with Integrity
Leading Others to Accomplish Results
Enhancing Your Leadership Competence
Engaging Followers
Communicating with Authenticity
Guiding Performance
Increasing Self-Awareness
Inspiring Confidence in Your Leadership
Developing Yourself and Others
Recognition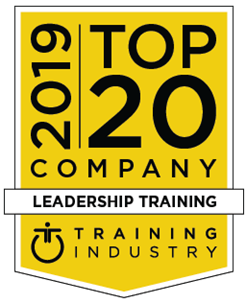 Study method
In-class

In class delivery - predominately face to face course content conducted at a specific location

Online

Online delivery - online course content with the exception of assessments and work placement

Blended

Blended delivery - both online course content and partial face to face requirements

Virtual

Virtual Delivery - Live and interactive classroom-style learning conducted completely online
Locations
Auckland
Christchurch
Dunedin
Nelson Bays
Wellington
Duration study load
This is a 3-day course for each location.
Auckland
March (22nd, 23rd and 24th): 8:30 am – 4 pm
August (9th, 10th and 11th): 8:30 am – 4 pm
Wellington
May (1oth, 11th and 12th): 8:30 am – 4 pm
November (8th, 9th and 10th): 8:30 am – 4 pm
Dunedin
June (7th, 8th and 9th): 8:30 am – 4 pm
Christchurch 
May (24th, 25th and 26th): 8:30 am – 4 pm
November (22nd, 23rd and 24th): 8:30 am – 4 pm
Assessment
Complete 3 of 3 sessions
Develop Performance Results Description to define accountability
Generate a creative cost-reducing or revenue-generating plan
Prepare a one year corporate or department plan
Subjects
Core Modules
Characteristics of Leadership Effectiveness
Build camaraderie with other participants and the trainer team
Commit to mutually defined expectations
Describe how the Dale Carnegie
Human Relations Principles support effective leadership and relate to your desired transformation
Begin the process of creating a Leadership Impact Plan
Describe the impact of honesty and integrity on others
Evaluate methods to serve as a trustworthy leader
Identify the experiences that have shaped their values and contributed to their beliefs about effective leadership
Create a personal leadership purpose statement
Communicate your leadership purpose in a compelling manner
Leading Others to Accomplish Results
Distinguish between managing the work and leading the people
Determine the actions required to transition from individual contributor to leader
Use techniques to build trusting relationships
Describe methods to manage tasks effectively
Assign a task effectively
Evaluate lessons learned in the program to-date
Examine the relationship between effective leadership and followership
Identify the characteristics of effective followers
Assess the types of authority and their outcomes
Use techniques to positively influence and coach others
Apply the leadership competencies and techniques, including Human
Relations Principles, you've learned to enhance a specific relationship
Describe the importance of clear performance expectations
Identify potential barriers to peak performance
Increase focus on others
Want more information about the subjects for this course?
About Dale Carnegie
For over a century, Dale Carnegie has been improving individual and business performance around the world. While our training techniques continue to evolve, our core principles remain true to a single vision: real transformation begins within.
A rich history and a proven, innovative process has connected Dale Carnegie training to people around the world seeking real transformation and impactful results.
Dale Carnegie's focus has always been people connecting with people. Our multistep process is centred around modern training techniques that provides measurable results and real-world learnings.
The Dale Carnegie experience engages learners from the initial contact through follow-up and support to reinforce key behaviours. Our methodology supports the development of skills and habits needed to sustain performance change. We believe that the emotional shift is as important as the behaviour shift.
We focus our development offering across six key topics;
Presentation, Leadership, Sales, Customer Service, Organisational Development and People.