This is a fee-for-service course. There is no government funding available for Individuals, however, Businesses may be eligible for co-funded development support
Course overview
Deliver powerful presentations that captivate and influence.
A presentation is a critical business tool. When well-executed, it builds credibility, enhances your client relationships, and clearly conveys your message.
Your presentation has the power to shape the way your audience perceives you and your brand – and the quality of all your subsequent communications. Differentiate yourself from your competitors by delivering compelling presentations that yield consistent positive results, whether your goal is to persuade, to sell, or to inspire. 
High Impact Presentations first prepares you to structure effective presentations that communicate your concept with clarity and strength. You'll then learn to present with the optimal use of voice and gesture to create a lasting impression and to tailor your style to suit any audience or situation, from a casual meeting to formal speech. 
Over two intensive days, you will develop and workshop innovative presentations with a small, supportive class. An expert will videotape, evaluate and coach you until you've reached pitch perfection – the ability to deliver a masterful presentation. 
Polish your presentation skills until they're your sharpest tool in the business box. Enquire today to find the next opening.
Expand all and read more
Who's It For?
Professionals needing to inspire large audiences motivate sales executives, address the media, or simply control a meeting
As this seminar focuses on more advanced presentation skills, it is recommended that all participants have some prior experience in public speaking
What you'll learn
Persuade your audience using indisputable data
Lead effective Q&A sessions
Communicate with clarity and certainty
Interact with a natural and composed demeanour
Illustrate complex material directly and simply
Demonstrate unfamiliar material expertly
Project confidence and enthusiasm that builds credibility
Recognition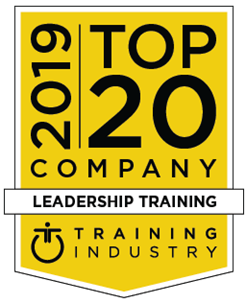 Study method
In-class

In class delivery - predominately face to face course content conducted at a specific location

Online

Online delivery - online course content with the exception of assessments and work placement

Blended

Blended delivery - both online course content and partial face to face requirements

Virtual

Virtual Delivery - Live and interactive classroom-style learning conducted completely online
Locations
Auckland
Nelson Bays
Wellington
Duration study load
This is a 2-day course.
Auckland
March (30th/31st): 8:30 am – 4 pm
July (20th/21st) 8:30 am – 4 pm
October (12th/13th) 8:30 am – 4 pm
Subjects
Core Modules
Creating a Positive First Impression
Establish a positive first impression
Communicate with enhanced credibility
Identify personal objectives for the training
Develop rapport with the audience
Project professionalism and competency
Representing Your Organisation
Communicate with enhanced credibility
Present a positive image of your organisation
Project enthusiasm
Communicate competency with confidence
Reinforce an informative message with supportive evidence
Presenting Complex Information
Develop flexibility in making complex material simple and understandable
Communicate information in an interesting manner
Relate to the audience at their level
Follow a logical progression of ideas
Develop emotional contact
Communicating With Greater Impact
Develop increased flexibility through the use of expressions, gestures and voice modulation
Demonstrate ownership of unfamiliar material
Present written material in a captivating manner
Improve our delivery of written material
Overcome barriers that restrict our flexibility
Motivating Others to Action
Present in a results-oriented way
Persuade an audience to take action
Offer reliable, verifiable evidence
Be motivational, clear and concise
Communicate in a convincing manner
Want more information about the subjects for this course?
About Dale Carnegie
For over a century, Dale Carnegie has been improving individual and business performance around the world. While our training techniques continue to evolve, our core principles remain true to a single vision: real transformation begins within.
A rich history and a proven, innovative process has connected Dale Carnegie training to people around the world seeking real transformation and impactful results.
Dale Carnegie's focus has always been people connecting with people. Our multistep process is centred around modern training techniques that provides measurable results and real-world learnings.
The Dale Carnegie experience engages learners from the initial contact through follow-up and support to reinforce key behaviours. Our methodology supports the development of skills and habits needed to sustain performance change. We believe that the emotional shift is as important as the behaviour shift.
We focus our development offering across six key topics;
Presentation, Leadership, Sales, Customer Service, Organisational Development and People.