Course
overview
Learn how to build trust and motivate people to act with effective communication skills. This course gives you the human relations skills to thrive in any setting. Discover how to form closer, more rewarding relationships built on trust and respect. Increasing your confidence and competence in interacting with others will gain the influence you need to reach new heights in your personal and professional life
This 8-week programme will help individuals and employers master the skills to excel in today's competitive workplace. You'll learn to handle people more professionally and keep pace with fast-changing workplace and personal conditions. You'll develop the skills to become a persuasive communicator, creative problem solver, intelligent risk-taker and a confident, enthusiastic leader.
The training powers people to move beyond their comfort zone as they reach for – and attain – breakthrough goals. This provides a foundation for life-long performance improvement.
Does this training make a difference? You'll see it in business results as you or your employees stretch their abilities, tackle complex challenges and excel as consensus builders. Even better, you'll see it on the bottom line.
Expand all and read more
What
you'll learn
Learn the foundation for success
Create an intentional future
Strengthen relationships
Be more persuasive
Manage stress
Gain enthusiastic cooperation
Present ideas clearly
Energise communications
Influence others
Develop flexibility
Develop a vision for the future
Recognition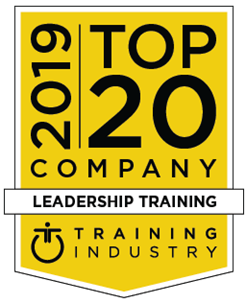 Study
method
In-class

In class delivery - predominately face to face course content conducted at a specific location

Blended

Blended delivery - both online course content and partial face to face requirements

Online

Online delivery - online course content with the exception of assessments and work placement
Locations
Auckland
Blenheim
Christchurch
Nelson Bays
Wellington
Duration
study load
This program is delivered in two different lengths to suit your training needs:
Effective Communications Programme – This option is only available in Auckland
or
Business Immersion
Both programmes include pre and post activity to extend the learning experience and get the most from the new skills.
Assessment
Complete 8 of 8 sessions
Successful completion of assignments
Subjects
Core Modules
Learn methods to connect with others
Expand our capacity to achieve our vision by committing to breakthroughs
Familiarise ourself with the Five Drivers of Success
Build on Our Memory Skills and Enhance Relationships
Focus on people as individuals
Create positive first impressions
Use methods for remembering names
Increase Our Self-confidence
Learn to apply a process for memory improvement
Become familiar with principles for improving human relations
Identify opportunities for improved business relationships
Put Stress in Perspective
Use professional experiences to communicate more confidently
Communicate with more clarity and conciseness
Discover how past experiences influence behaviour
Motivate Others and Enhance Relationships
Recognise the impact negative stress has on our results and effectiveness
Commit to using concepts and principles to better handle stress
Discover that business professionals can prepare for and address challenges that we face more effectively
Want more information about the subjects for this course?
About
Dale Carnegie
For over a century, Dale Carnegie has been improving individual and business performance around the world. While our training techniques continue to evolve, our core principles remain true to a single vision: real transformation begins within.
A rich history and a proven, innovative process has connected Dale Carnegie training to people around the world seeking real transformation and impactful results.
Dale Carnegie's focus has always been people connecting with people. Our multistep process is centred around modern training techniques that provides measurable results and real-world learnings.
The Dale Carnegie experience engages learners from the initial contact through follow-up and support to reinforce key behaviours. Our methodology supports the development of skills and habits needed to sustain performance change. We believe that the emotional shift is as important as the behaviour shift.
We focus our development offering across six key topics;
Presentation, Leadership, Sales, Customer Service, Organisational Development and People.