Course
overview
Engage the emotions that propel your team into action!
Today, more than ever, shaping how an organisation ticks and how employees function within are top priorities. Through this program, you or your management team will morph from managers of yesterday's modes, to leaders who inspire, energise and innovate to meet tomorrow's challenges.
In a results-oriented business environment, accomplished leaders know that engaging their teams is critical to achieving goals. To that end, a study conducted by Dale Carnegie found that teams who are enthusiastic, inspired, confident and empowered are considerably more likely to engage in achieving organisational goals. The research also indicated that leaders who sincerely care about their people foster a culture of engagement.
Discover the 5 Drivers of Leadership Success and master an 8-Step Planning process that enables you to define and align performance goals. Learn to recognise the potential in others and effective coaching techniques to help them realize their goals. Explore processes for driving innovation and delegating to match talent to task.
You will maximise your own performance, become a stronger leader, and add more value to the organisation. Become a champion leader who strategically aligns organisational objectives with individual development goals so that both roads lead to breakthrough performance.
Expand all and read more
What
you'll learn
Understanding the distinction between personal and professional leadership
Planning and innovation process
Strategising and goal setting
Accepting responsibility for successes and failures
Following a coaching and appraisal process
Improving problem analysis and decision making
Recognising potential
Delegating effectively
Striving for continuous improvement
Recognition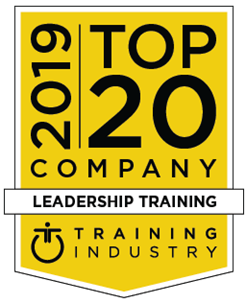 Study
method
In-class

In class delivery - predominately face to face course content conducted at a specific location

Blended

Blended delivery - both online course content and partial face to face requirements

Online

Online delivery - online course content with the exception of assessments and work placement
Locations
Auckland
Christchurch
Wellington
Assessment
Complete 3 of 3 sessions
Develop Performance Results Description to define accountability
Generate a creative cost-reducing or revenue-generating plan
Prepare a one year corporate or department plan
Who's it for?
Managers or leaders wishing to develop a leadership approach and skills that increase team performance, enabling them to grow within the organization
Subjects
Core Modules
Develop Personal and Organisational Leadership
Recognise Human Potential
Effective Planning Process
Want more information about the subjects for this course?
About
Dale Carnegie
For over a century, Dale Carnegie has been improving individual and business performance around the world. While our training techniques continue to evolve, our core principles remain true to a single vision: real transformation begins within.
A rich history and a proven, innovative process has connected Dale Carnegie training to people around the world seeking real transformation and impactful results.
Dale Carnegie's focus has always been people connecting with people. Our multistep process is centred around modern training techniques that provides measurable results and real-world learnings.
The Dale Carnegie experience engages learners from the initial contact through follow-up and support to reinforce key behaviours. Our methodology supports the development of skills and habits needed to sustain performance change. We believe that the emotional shift is as important as the behaviour shift.
We focus our development offering across six key topics;
Presentation, Leadership, Sales, Customer Service, Organisational Development and People.