This is a fee-for-service course. There is no government funding available for Individuals, however, Businesses may be eligible for co-funded development support
Course overview
Learn to drive outstanding sales results by forging positive relationships.
Sales professionals work in a new reality, one which demands a customer-centric approach to selling grounded in human connection, respect and trust. 
The old tricks don't work on today's savvy customers. They have on-demand access to all the information they need about your product: pricing, reviews, 
Today's top professional salespersons create results through building strong relationships. Passionate and committed, they are adept at revealing the customer's hidden needs. They are tailoring personalised solutions that enable their customer's success and finding opportunities for mutual benefit.
Discover Dale Carnegie's proven selling process and develop the skills you need to thrive in competitive sales positions. Learn how to project the all-important assurance and credibility. Master powerful listening skills that allow you to pick up on what remains unsaid, and to establish lasting relationships built on trust.
With the Sales Training workshop, you'll unlock the secret to outstanding sales results and create positive outcomes for all. Enquire to secure your spot today.
Expand all and read more
Who's It For?
All sales professionals who want to achieve better results through stronger relationships
What you'll learn
Establish goals for personal and professional success
Build a dynamic and confident attitude
Identify the best-prospecting methods
Maintain an unlimited pipeline through prospecting
Form essential relationships required for long-term benefits
Develop active listening skills
Identify opportunities and minimise challenges
Establish credibility and communicate your value
Use social media to expand your networking influence
Develop crucial questions to reveal customer needs
Recognition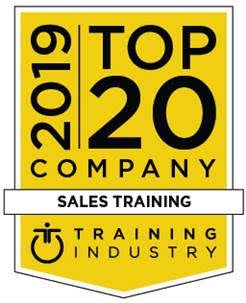 Study method
In-class

In class delivery - predominately face to face course content conducted at a specific location

Online

Online delivery - online course content with the exception of assessments and work placement

Blended

Blended delivery - both online course content and partial face to face requirements

Virtual

Virtual Delivery - Live and interactive classroom-style learning conducted completely online
Locations
Auckland
Nelson Bays
Wellington
Assessment
Complete 3 of 3 sessions
Completion of assignments
Subjects
Core Modules
Assess your success beliefs
Define goals that direct your actions
Apply principles for achieving a winning and confident attitude
Create a weekly action plan that propels you to success
Choose the best prospecting methods to fill your pipeline
Develop a Customer Profile that describes your ideal client
Apply techniques for building relationships to connect with your customers
Demonstrate methods to ask for referrals with confidence
Apply principles for listening proactively
Identify the best networking techniques to expand your influence
Establish credibility and communicate your value
Evaluate online networking methods
Develop powerful questions to get the information you need
Create interest by describing what the customer can expect from your solution
Differentiate types of customers and what motivates them
Use techniques to widen the buyer's gap and create a sense of urgency
Identify the true value of your solution
Apply techniques to express information concisely
Use evidence to persuade the customer
Develop a plan to communicate your solutions with impact
Want more information about the subjects for this course?
About Dale Carnegie
For over a century, Dale Carnegie has been improving individual and business performance around the world. While our training techniques continue to evolve, our core principles remain true to a single vision: real transformation begins within.
A rich history and a proven, innovative process has connected Dale Carnegie training to people around the world seeking real transformation and impactful results.
Dale Carnegie's focus has always been people connecting with people. Our multistep process is centred around modern training techniques that provides measurable results and real-world learnings.
The Dale Carnegie experience engages learners from the initial contact through follow-up and support to reinforce key behaviours. Our methodology supports the development of skills and habits needed to sustain performance change. We believe that the emotional shift is as important as the behaviour shift.
We focus our development offering across six key topics;
Presentation, Leadership, Sales, Customer Service, Organisational Development and People.