Published 11 Feb 2021
Why Training is the Overlooked Skills Gap Solution Small Businesses Need
---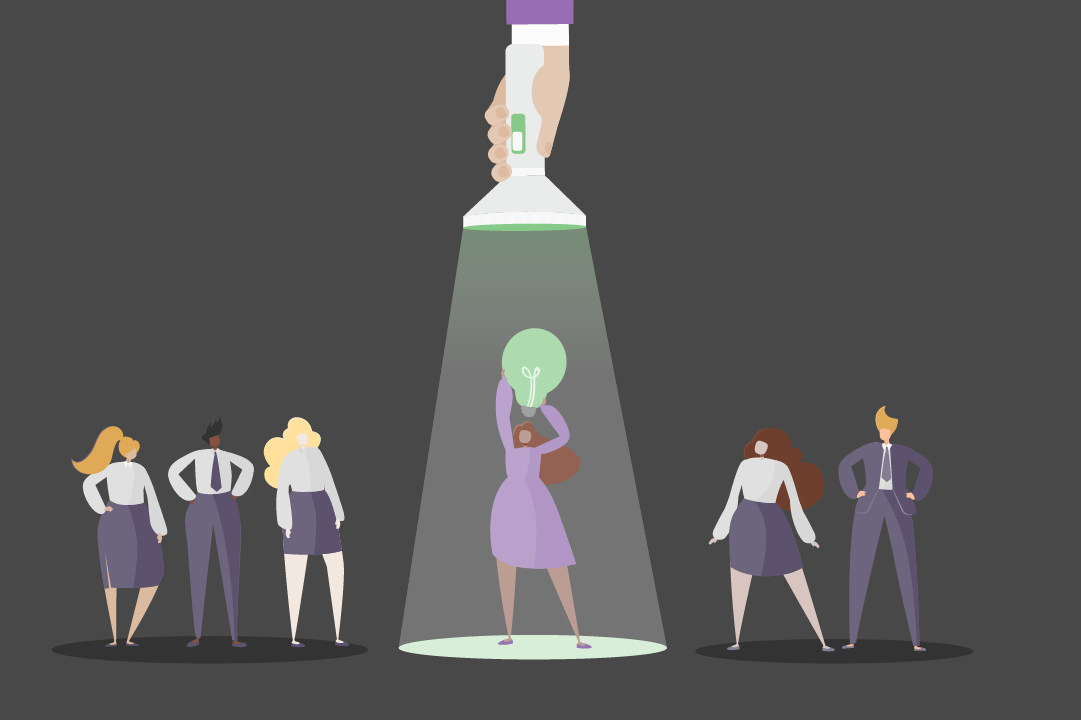 Skills gaps are arguably the most pressing issue facing business owners — large and small — in 2021. Until now, the general attitudes towards skills gaps have been blase at best. But the digital divide is no longer impending; it's wide open, and swallowing businesses lacking digital capabilities.
Small businesses, especially, need to pivot to a new way of thinking about filling their critical skills gaps.
Businesses have always favoured hiring talent to fill skills gaps over training existing employees. This tactic has pushed the onus of upskilling onto individuals. However, much of the upskilling undertaken by individuals is essentially a stab in the dark. It's an attempt to predict which skills will be needed by organisations without a complete understanding of larger, strategic business objectives.
This has culminated in fewer, smaller pools of qualified talent to recruit from. It also means funnelling tremendous amounts of money into hunting for the "perfect" employee.
It's a cycle that needn't exist. The solution lies in proactively training employees to fill skills gaps as they appear.
The urgency to invest in your employees

Employees are your greatest asset as a small business owner. 
Founder of Good Talent Media, Tony Nicholls, couldn't emphasise this sentiment enough. Managing a team of eight in a workplace he describes as "a high-performance environment", he says, "To offer an elite service, you really need A-grade people. You need an A-grade team."
Many small business owners don't realise that the challenge in obtaining an A-grade team is two-fold: it's not just about finding great employees, it's about training them to become exceptional.
"Good Talent Media's focus on training, keeping our employees upskilled and motivated, and at that A-grade level has been a huge focus for us from day one," Nicholls explains.
"Training is essential because we do spend a lot of time finding these really talented people. But, once we get them aboard, we need to elevate them to our standards straight away, and show them how to be successful."
PwC notes in their Where Next for Skills report that bolstering employee skillsets for the future of work is "not just about identifying big technical skills (eg. AI, automation, robotics, data visualisation). It's also about the core transferable (enterprise or soft) skills that enable digital know-how, such as communication and collaboration in a virtual world, and rapid data-based problem solving."
In a digital work environment, the absence of these skills will prove detrimental to every facet of your business, regardless of industry.
Skills are a strategic priority and should be treated as such by business owners and CEOs. If your organisation has skills gaps, business functions will cease to operate effectively in an accelerated digital environment.
On top of this, a lack of training and development opportunities within your business can have an insidious impact on the beating "heart" of your business: the people.
Happy employees are a key ingredient for exceptional output

Without training and upskilling opportunities available, issues like turnover, poor (or non-existent) leadership, and low morale can cripple your team. Any one of these things can flow into your output, damaging your reputation, client base and sales.
---
Investing in training not only gives employees the skills and capabilities to excel at their work; it also makes them happy.
Nicholls has seen this first-hand. With training and a touch of mentorship, he's watched his employees shed anxieties they initially came through his doors with, to become confident in their professional abilities.
"Obviously, there's a business reward in training your employees. But I think even more importantly than that, I enjoy seeing my team grow," Nicholls says. "They're pushing through their emotional blocks and their insecurities."
---
With training embedded as a business value, you'll also attract more (and likely better) talent. A LinkedIn study found that learning and growth opportunities are the second most important factor in job searches.
An investment in training is an investment in business growth

---
"Most successful companies tailor and customise their training to match both the organisation's goals and the needs of individual learners, from CEOs to frontline operators. Training content is made as specific as possible, covering the technologies, tools and business scenarios that individuals will face in their new or changing roles."

---
---
It's an opportunity to get on top of new technologies that are changing your industry. These will in turn affect your business, so offering specialised training early on will prove invaluable in the long-run. 
Outsourcing training is more effective for initiating learnings around new technologies and skills gaps.
The specific expertise required to create effective training programs for these skills means that initiating training in-house often proves time-consuming, cumbersome and ill-resourced.
Organisations must adapt to an accelerated digital workforce with haste. This makes outsourcing training an ideal option to bolster employee skillsets without taking time and resources away from critical business operations.
Ensuring your employees are receiving training from qualified, subject matter experts also ensures that you can confidently relinquish the day-to-day running of your business to your employees.
"The whole idea as the business owner is you're trying to replace yourself," Nicholls says. "Because you're not doing one person's job, you're doing four peoples' jobs.
"And the only way you can replace yourself is to start training people to do those jobs without you." 
He explains that replacing yourself and allowing your business to run in the hands of your employees frees up time for you to focus on your bigger-picture strategy and grow your business.
---
---
---
"Training offers a business reward in that departments are running without you. Clients are extending contracts without you. The business is growing — almost without you," Nicholls says.
"When I was doing this by myself, I could look after 10 clients at a time. Now, we've got so many account managers doing the same thing, and it means we've got rusted-on clients; clients who are very happy and they're not going anywhere."

Tony Nicholls, Founder of Good Talent Media
---
Investing in training and development is an investment in your business. Especially with goals of growth, success, and delivering an elite service or product, Nicholls points out you need an "A-grade team".  
But Nicholls' overarching sentiment is that you don't just find the best talent for your business. You create it. 
By taking a proactive approach to learning and development, many benefits will flow through your organisation. 
Reduced turnover
Higher employee morale
Increased (and virtually un-capped) business growth
Exceptional output
---
These are just a few of the rewards you'll reap.
And, as you create opportunities for your employees to grow and succeed, you'll also create a culture of passion that will continue to flow through your business as it grows.