Published 1 Jul 2020
How to Become a Receptionist: Everything You Need to Know
---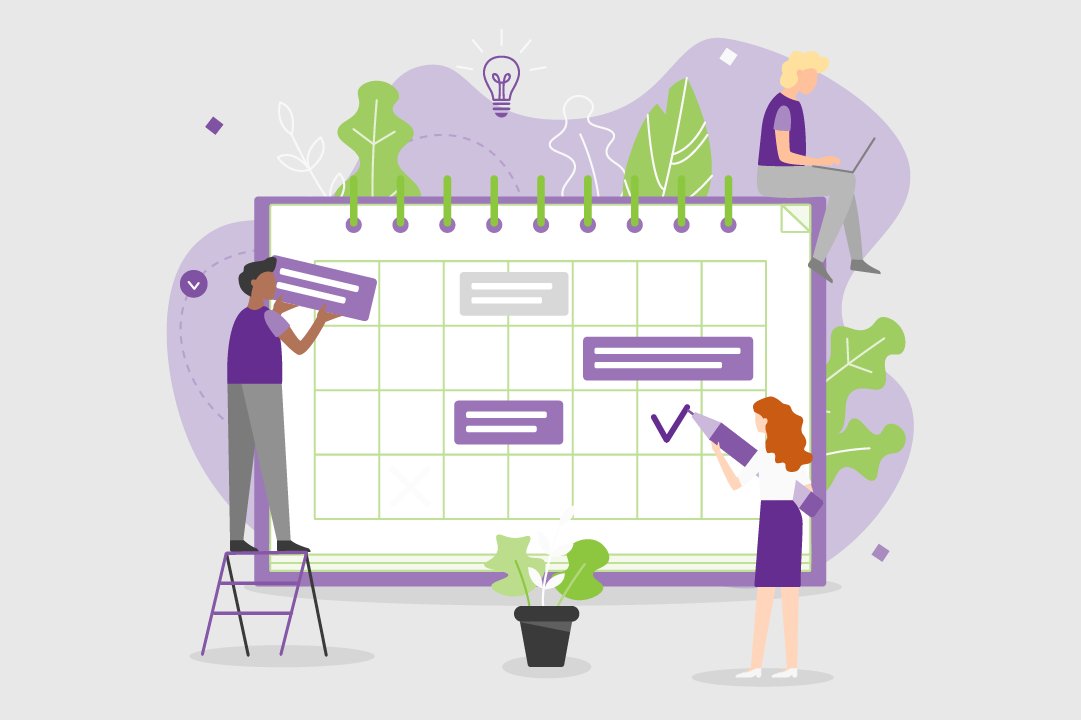 Receptionists manage the front desk in a variety of office settings, from doctor's officers to large corporate companies.
Receptionist roles and skillsets may vary slightly from office to office. For example, in a doctor's office they might need a solid understanding of medical terminology, whereas receptionists in a hotel might need a working knowledge of the city's best places to dine.
But at the crux of the job, receptionists perform administrative tasks. These tasks include:
Answering phone calls
Receiving visitors
Scheduling appointments
Providing general assistance to clients or customers
---
Receptionists deal with a wide variety of people, from influential clients, to executives and staff. Strong communication, both written and oral, is required as well as customer service skills. In this article, we will explore everything you need to know about becoming a receptionist, including the necessary skills, education and training you'll need, as well career outlook and prospects for receptionists in New Zealand. 
Requirements to Become a Receptionist
When applying for a position as a receptionist, employers will often look for a variety of skills and qualifications to meet their needs. Below is a general idea of certain attributes or criteria that meet employer's job descriptions; however, this may vary slightly depending on organisations. 
Core Competencies
Receptionists need a combination of technical and interpersonal skills to succeed in this role. Below are some core competencies that receptionists often require.
---
Organisational Skills

Receptionists are responsible for many facets of a business. Therefore, organisational skills are crucial. Organisational skills are needed to schedule meetings, answer telephone calls and maintain spreadsheets used by staff members.

Communication Skills

As the first point of contact, receptionists need to quickly identify the needs of people and communicate the right information. A receptionist's active listening skills will also assist in meeting the needs of staff and visitors, especially requests over the phone.

Technical Skills

Receptionists often use different software or word processing applications, to assist with the time management and organisation of tasks. Knowledge of varying word processing, administrative, or even bookkeeping software can save time and create a more productive workflow.
Education
Entry-level receptionists do not require any specific secondary education or high school diploma for this job, however business studies, maths and English to at least NCEA level 2 are useful. Usually, skills are gained on the job; however, a New Zealand Certificate or Diploma in Business Administration (Level 3 and 4) may be useful.
Those without degrees can also earn a certificate in reception and office support or complete an online short course in administration. These courses will teach the computer skills needed to become a receptionist. These skills include customer service, office management, office software and payroll accounting.
Training
Many receptionists receive training on the job, learning to operate standard office equipment such as phone systems. As an entry-level position, most employers will have an onboarding process that includes training specific to the company's procedures and policies. Receptionists can also earn certifications to gain more knowledge about their professional skills and further advance their career. 
Professional registration
To improve skills and work prospects, receptionists may also register with the Association of Administrative Professionals NZ (AAPNZ).  Even though registration is voluntary, members can work towards AAPNZ certification, which is noticeable on a resume when applying for jobs in New Zealand. 
Career Outlook
In New Zealand, vacancies are frequent for receptionist jobs; however, competition in the industry can be intense. This is because the industry is vast, approximately around 25,000 people. Although receptionists work in almost every industry, many are concentrated in healthcare and social assistance, including doctor's offices, hospitals, and nursing homes. Turnover is high as workers progress to higher-paying positions.
Transferable skills or previous part-time work experience in customer service or administrative assistant type roles will give you the best chances of securing a job as a receptionist. Receptionists often have the opportunity to move into other positions such as executive assistant, office manager or administrative officer. 
Salary
Receptionist pay can vary depending on experience and time working in this profession.
---
Entry-level receptionists earn between minimum wage and up to
per year
Receptionists with more experience and additional responsibilities can earn up to
per year
Should You Become a Receptionist?
Becoming a receptionist can be a highly challenging yet rewarding job. The work that receptionists do can be repetitive such as answering phones, emails and scheduling appointments for co-workers, but specific duties can vary depending on the workplace. A great receptionist thrives under pressure and maintains a professional manner at all times.
When seeking employment, consider your long term career goals and if being a receptionist is right for you. Short courses can also give you an insight into this role and whether you are drawn to it or not.
Working as a receptionist in different organisations can also lead to other roles and positions within a particular industry. For example, if you are an individual with an interest in becoming a veterinarian, you can learn about the industry by working at the reception desk at a veterinary clinic.
Everything you need to know about a fast-paced career in administration.
Learn More