Published 13 Nov 2020
Everything You Need to Know About Becoming a Midwife in NZ
---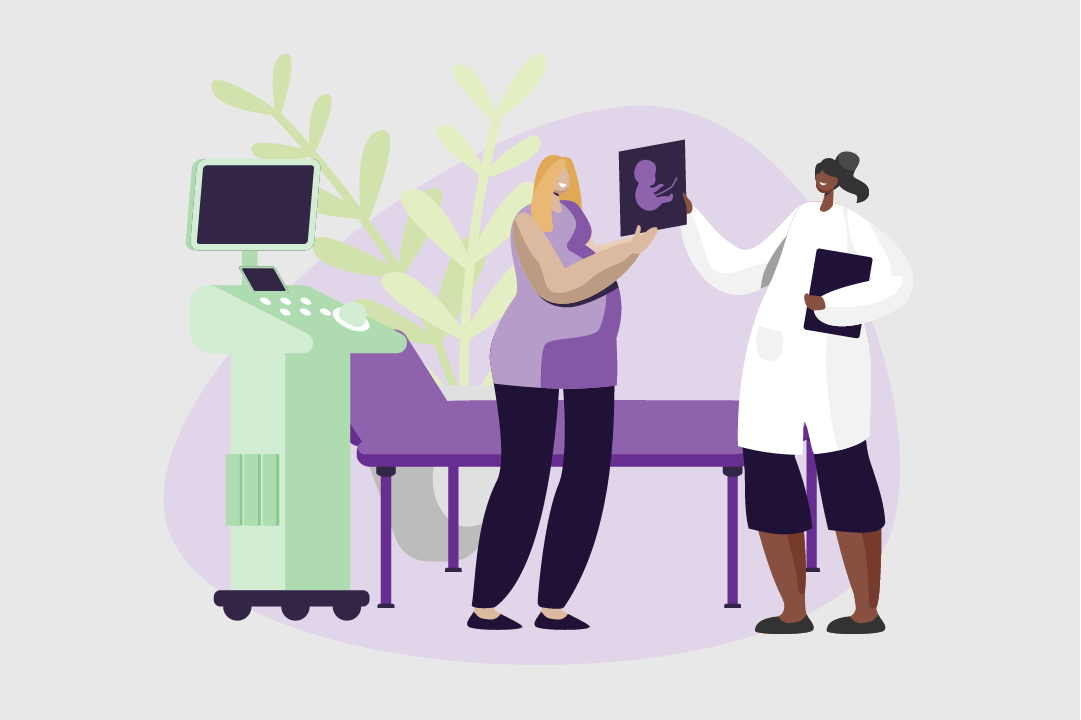 Midwifery is one of the most rewarding jobs in nursing. Whether that be helping women during the birthing process in a hospital, helping them through a home birth, or supplying both antenatal and postnatal care.
If you're interested in becoming a midwife, here's everything you need to know to get started as a midwife in New Zealand.
In This Article We Will Explore:
What Do I Need to Study to Be a Midwife?

To be a practising midwife you must complete a Bachelor of Midwifery and achieve approval from the accreditation commission.
This midwifery degree will teach you all of the theoretical frameworks required, as well as providing you with clinical placements to practice your midwifery skills in a safe but realistic environment.
Many students choose to study a bachelor of nursing at the same time. Studying a nursing degree and becoming a registered nurse isn't compulsory. Information about infectious diseases and general care can be incredibly beneficial for midwives to understand.
That being said, many who do midwifery courses choose to study them on their own and go onto work in exceptional careers.
Those who complete a healthcare degree are expected to keep up with regular further training, so if you become one of a growing group of certified nurse-midwives, you'll need to attend a midwifery program conference or undertake a short course to stay up to date with new technologies and practices.
---
A midwife needs to study for a minimum of
in NZ
---
If you're worried about the entry requirements to midwifery education, consider doing an alternate course that leads to midwifery, such as a graduate diploma in nursing.
You can then put this towards gaining entry into a Bachelor's Degree. Equally, if you've worked in health services for many years such as in a midwifery practice or private practice, then your experience could help you get into a relevant course too.
Where Can a Career in Midwifery Take Me?
Many people find that midwifery is a lifelong career that allows them to be both fulfilled at work and earn a very good salary.
But if you're worried that doing midwifery care may not appeal forever, a career in midwifery has many other opportunities you could undertake.
New Zealand Midwives start on a salary of approximately
Per Year
Australian and New Zealander nurses and midwives are highly valued overseas. Whether you want to work for the NHS in the UK or study further at the American College of nurse-midwives, there are heaps of travel opportunities for a qualified midwife.
A midwifery student can choose to continue to study and specialise in a variety of areas. These are some common career pathways for midwives wanting to specialise in an area:
Maternal and family care
Continuity of care model
Clinical educator
Lactation consultant
University lecturer
Midwifery endorsement
Sexual health
Private practice
Perinatal mental health
Ultrasound
Rural or remote
Research
Vaccinations
Neonatal nursing
Policy or government
Management, e.g. hospital
Neonatal nursing, e.g. special care
Mental health credential
Diabetes credential
Wound credential
---
You can change your specialisation at any point as student midwives or as qualified midwives if you worry you're going to get bored in one area.
Health professionals can always choose to undertake a different qualification. Some midwives may choose to become obstetricians, or move away from health careers and move into something more niche.
Some may even choose to move into maths and statistics based maternity care, reporting to the nursing and midwifery council about the suitability of hospital settings and trends in the wellness of mothers and babies.
---
Experienced midwives in training or management roles can earn approximately
Per year
What Does Work Look Like for a Midwife?

Midwives can work in a variety of different roles and locations. From working full-time at private hospitals caring for newborns to delivering babies in the home for mothers who want an at-home birthing experience.
Most midwives can choose to work either part-time or full-time, although generally hours can't be set in stone because babies come whenever they want and don't tend to pay attention to when midwives are supposed to finish their shift!
Generally, employment rates are incredibly high for midwives in New Zealand and that employment is exceptionally stable.
---
Midwives work an average of
in the field
So if you're looking for a lifelong career that could see you working anywhere in the world helping deliver babies and looking after mothers, then a career as a midwife might be the one for you!
Everything you need to know about the field of nursing in New Zealand.
Learn More