Published 31 Mar 2021
Your 5 Reasons to Pursue a Rewarding Teaching Career in NZ
---
If you're looking for a stable yet fulfilling career, it's time to consider a career in teaching, and it's many perks.
---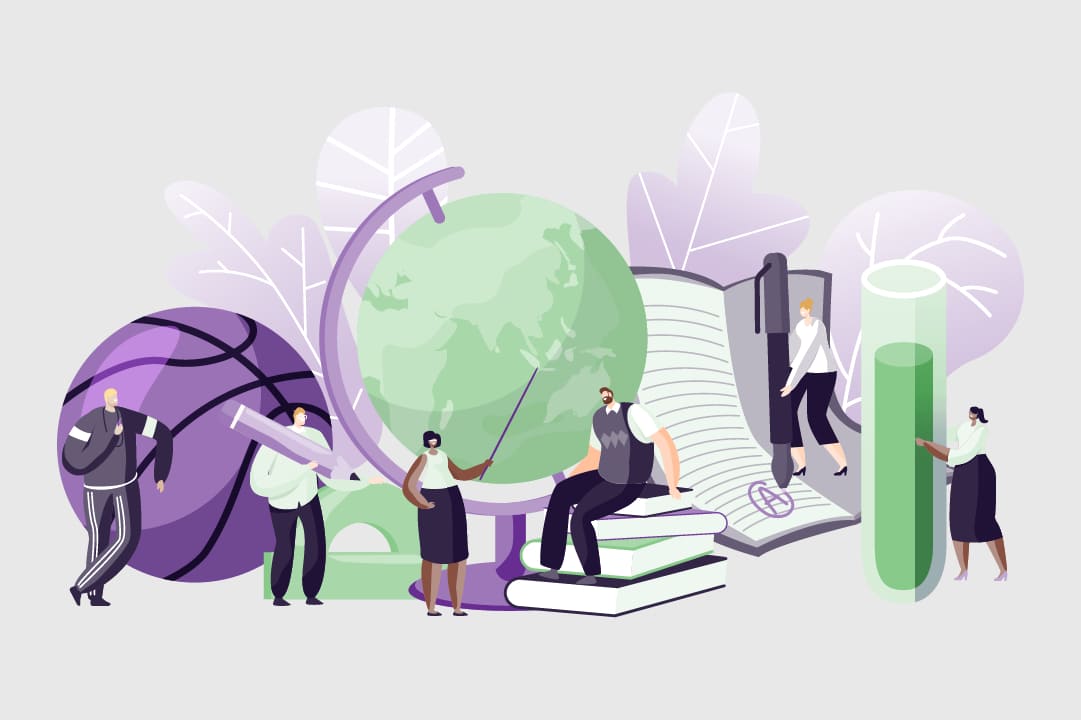 A teacher never experiences the same day twice. It's a unique blend of structured and creative practices that allow a teacher's journey to stray away from the predictable and linear.
Unsure if it's for you? Here are five reasons why a teaching career path could be just the thing you've been looking for.
There are more types of teaching than you realise

Although the most common form of teaching, being a school teacher isn't the only type of teaching career you can choose. Whether you're looking for a nine-to-five teaching kids or you want something a little more flexible, there's an option out there for you.
---
Early Childhood Teacher (ELC)

Work with children aged 2 to 5
Support the overall wellbeing and development of children throughout their early formative years
Are expected to guide, play and nurture their students
Usually work in kindergartens and childcare centres
Typical hours are Monday to Friday, 8am to 4pm
---
Primary School Teacher
---
Work with children aged 5-12
Work with a curriculum to teach kids a wide range of subjects, including Maths and Literacy
Are expected to help develop social skills and encourage special interests.
Usually, work in government-funded or private primary schools.
Typically work Monday to Friday, 8am to 5pm during the school year
9am to 3:30pm is spent teaching the students
Secondary School Teacher

Secondary school teachers:
Work with children aged 12 to 18
Are trained to teach specialised subjects according to a broader curriculum
Are expected to develop students' critical thinking skills and problem-solving for future study and work
Usually work in government-funded or private high schools
Typically work Monday to Friday, 8am to 5:30am during the school year. However, this may vary depending on the class-load
Teacher's Aide

Teacher's aides or special education professionals:
Work with children and young people who have learning or social difficulties
Can work with students of any age, either one-on-one or in groups
Provide extra support and learning alternatives while maintaining communication with teachers and loved ones
Usually work in ELC centres, primary or secondary schools
Typically work part-time (approx. 30 hours a week). However, this depends on the number of students who require help and to what capacity
Adult Education
---
Work with a broad range of age groups, demographics and subjects
Run classes, lectures and workshops on specific subjects and topics (for example: languages, economics, business consultancy)
Usually work in community learning centres, in schools (after-hours), public universities
Typically work part-time during 'after-hours', 5:30pm to 9pm
---
You'll always be essential
Rapid technology advancements and increased globalisation have caused a lot of job uncertainty in many industries. The education industry, however, will always have a high demand for good teachers.
As the world develops, teachers will continue to have job security; as they develop with the world's changes to ensure the best education for future generations.
You can tap into your creativity every day
Teachers are creative problem-solvers. They're tasked with teaching students from a broad range of backgrounds and circumstances who do not all learn the same way. What works with one class may not work for another. Great teachers think outside the box and are innovative with their approach to teaching.
Experimenting with different methods, techniques and lesson plans are all part of a teacher's job. They get to untangle and discover new ways to help their students find their love of learning. If you're looking for the chance to be creative while having a structure to support your direction, teaching is a great option.
You actually make a difference
Teachers are tasked with preparing their students to pass through the gates to the rest of their lives. They have a duty of care not only to their student's intellectual development but to their overall wellbeing and safety as well.
School can be a tough and overwhelming place for some students. Teachers are in a perfect position to step in as a role model to help guide, assist and support their young minds.
According to a survey conducted by the ING Foundation on teacher impact, 98% of participants believe that a good teacher can change the course of a student's life. Outside of immediate friends and family, teachers were identified to have the largest impact on most student participants.

There's no doubt that teachers have the potential to make a real difference to the lives of their students, and have a positive impact on a their school experience.
---
According to a survey on teacher impact
believe a good teacher can change the course of a student's life
New Zealand isn't the only country that needs you
Your teaching career doesn't have to start and end in New Zealand. Instead, you can grasp onto one of the many international professional development opportunities afforded to qualified teachers all around the world.  
Think of your teaching career as your global passport to obtain working or volunteer rights to almost any country. For example, explore the possibility of: 
Working a formal full-time teaching job at an international school in an English speaking country.
Teaching English or other central skills in non-English nations.
Teaching prospective teachers and teacher's aides in developing nations.
---
Your career growth as a teacher doesn't have to be bound to the predictability of home soil. Rather, you can explore, travel and learn anywhere in the world.
Teachers are some of the central enablers to our future entrepreneurs, scientists and trailblazers. They're also some of the biggest supporters of students who find school challenging, making them incredibly valuable and important worldwide. 
If you're intrigued by the idea of joining the next generation of great teachers, discover the multiple education pathways available to get you there.

Read more
---