Published 11 Feb 2021
The 11 Highest Paying Jobs in New Zealand [2023 Edition]
---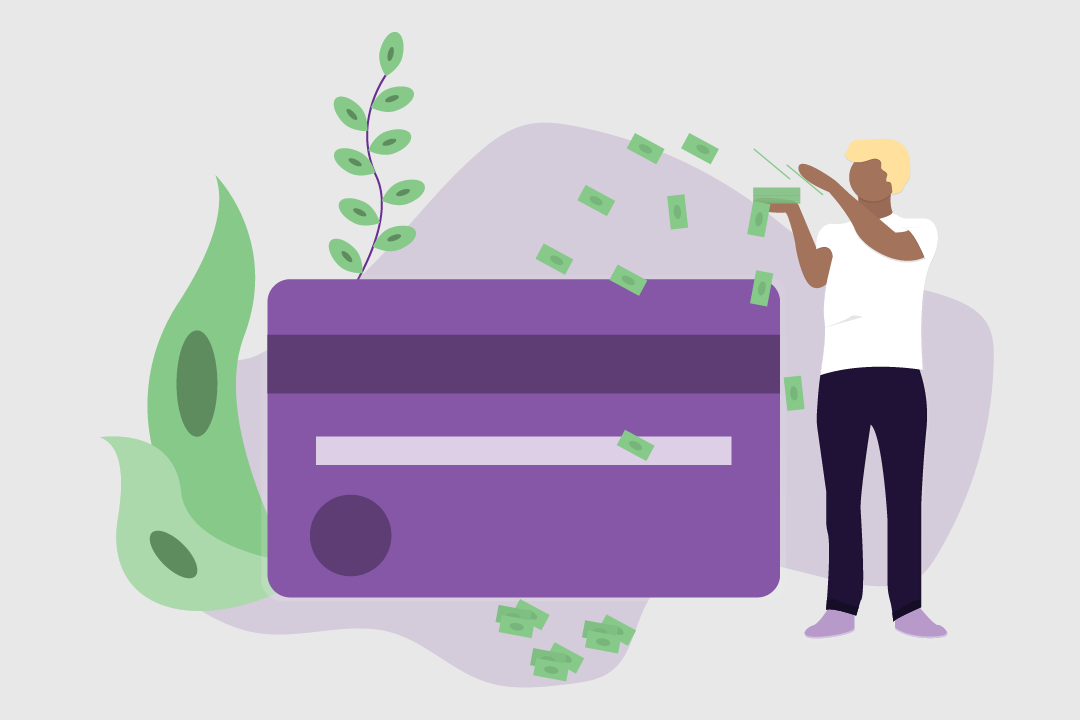 When it comes to earning the big bucks, some jobs far outstrip others. 
The average income in New Zealand sits at a modest $58,836. Meanwhile, a handful of in-demand, highly skilled roles command salaries of $300,000 and over — with #1 often earning millions of dollars a year.
Jobs that pay astronomical sums are generally highly skilled and require substantial experience, expertise, and qualifications. They are usually found in the business, finance, technology and medical sectors.
As a general rule, the closer you are to the money, the higher your pay. This is reflected in the types of roles found in this list. Either they directly drive business growth and revenue, or carry weighty responsibilities.
We've combined data from various sources to bring you this list, sorted by earning potential rather than median salaries. Whether you're in Auckland, Wellington, Queenstown, Christchurch or anywhere in between, here are the highest paid jobs in New Zealand:
1. Managing Director/Chief Executive Officer (CEO)
---
at NZ's biggest companies
Sitting pretty at the top of the list and the business career ladder, we have the Managing Director or CEO of an organisation.
The earning potential in this role is stunning. But compared to many of the other jobs on this list, it's also a relatively achievable ambition. Job opportunities are excellent if you have the right experience and qualifications.
---
CEOs drive the overall strategy and direction of an organisation. They also organise, plan and are accountable for all parts of its operation. They need to have a good understanding of the different departments. On top of that, they need exceptional business and management skills — since their decisions determine a company's long-term success or failure. 
In the public sector, CEOs earn between $120,000 and $700,000 a year. In the private sector, typical salaries can sit at around $700,000 — and, at the largest companies, shoot into the millions.
---
---
To get into this role, you will usually need:
Experience in a senior leadership role
Bachelor's Degree or higher in Business Administration, Commerce, or Law
Master's of Business Administration (MBA) can be helpful
---
Do you see yourself becoming a business leader? You will need every advantage you can get. Consider undertaking leadership training to give yourself the edge.
Surgeons spend their working lives operating on people to treat illness and injury. It's a role that carries enormous weight, and a hefty pay packet to match.
Training is also difficult, demanding, and takes upwards of 13 years to complete. While surgeons need a broad knowledge of many areas of medicine, they will usually focus on a specialty.
---
New Zealand is experiencing a surgeon shortage, which makes for good job prospects if you're thinking of pursuing this career. The typical pay range is excellent: experienced surgeons earn between $151-212k. But at the top end of the private sector, surgeons make up to $600k.
---
---
Experienced surgeon
pay range
---
top-paid earn
in the private sector
---
To get into this role, you will need:
First-year of a Bachelor's programme in Health Sciences or Biomedical Science at Otago or Auckland Universities (1 year)
Bachelor of Medicine and Bachelor of Surgery from Otago or Auckland University (5 years)
Residency in a hospital (several years)
Specialist training to become a Fellow of the Royal Australasian College of Surgeons (5-7 years)
Registration with the Medical Council of New Zealand
---
Are you interested in the medical career track? See if it's for you with a shorter healthcare course before you dive into a medical degree.
Law is regarded as a lucrative field for a reason. Judges are one of the most esteemed roles in this profession, and though there are seldom openings for this top spot, the monetary rewards are enormous.
Judges in New Zealand are paid between $334-490k. The amount depends on the type of court they work in.
---
Furthermore, they are tenured, meaning their pay cannot decrease. This is so that they can remain impartial and not be influenced by financial factors.
In this role, a person has the power to influence the course of justice and society. For that reason, not just anybody can become a judge. This role demands integrity, knowledge of the law, experience practising law at a senior level, and a willingness to be in the public eye.
To get into this role, you will usually need:
A Bachelor of Laws (LLB) qualification
To have completed a Professional Legal Studies course
Seven years or more as a barrister or solicitor
Excellent character
Knowledge of justice and the law
Experience as partner or director of a law firm or Queen's Counsel
To be nominated to the Attorney-General's Judicial Appointments Unit
---
Is a career in law calling your name? Before you leap, get a feel for this area with a course in legal services.
4. Chief Financial Officer
The CFO oversees and manages all financial operations in an organisation and leads the finance team.
This is a critical role in any organisation, and New Zealand is currently experiencing a shortage of CFOs with the right skills. And since it's as close to the money as possible, it pays handsomely. Top-earning CFOs bring in $350,000 a year.
---
The CFO needs strong technical skills in finance and accounting; they also need excellent speaking and leadership skills. A big part of their role is to present their critical insights to the broader organisation — in a way that makes sense to non-finance people.
---
---
To get into this role, you will need:
Bachelor's degree majoring in accounting or finance
Registration as a Chartered Accountant (CA) or a Certified Practising Accountant (CPA)
Experience in finance and accounting
Experience in management and leadership
---
Start paving your way toward a lucrative career in finance with an accounting course.
5. Strategy Manager (Mergers & Acquisitions)
---
at NZ's biggest companies
In investment banking, the GM Strategy heads up the strategy team in the Mergers & Acquisitions department. Their work focuses on extracting maximum value from business deals, such as acquisitions, mergers, and divestments. 
In collaboration with senior management, they provide financial analysis and insights around proposed business deals. They're also confident communicators and decision-makers who can lead a high-level team and negotiate deals.
---
To get into a strategic mergers and acquisitions role, you will usually need:

A Bachelor's degree in business, commerce or finance
A postgraduate qualification in finance or commerce
Several years of experience as a management consultant
---
Want to build confidence in your strategic management abilities? A management course is a great way to begin the journey.
6. National Sales Manager
Country Sales Managers are in charge of a national sales performance for a business, and can earn up to $350,000.
They're accomplished salespersons with thorough knowledge of the product and market. Besides that, they're also high-level leaders and managers who oversee all levels of sales managers in that country. Providing feedback, coaching sales performance and conducting performance reviews are all critical parts of the role.
---
To get into a National Sales Manager position, you'll usually need:
Bachelor's degree in management, marketing, or economics, or commerce
Several years experience in sales positions, including at a management level
---
Ready to start a stellar sales career? Sharpen your skills with a sales course today.
7. Corporate and Institutional Director (Sales – Financial Services)
In the sales department of a bank, the Corporate and Institutional Director's role is to meet large corporate clients' banking needs. 
As critical decision-makers, they oversee strategic projects for their department, manage analytics and reporting, and improve business systems. 
---
This leadership enables their team to tailor custom financial solutions to suit the complex needs of their clients. Corporate and Institutional Directors pull in the big bucks, with earning potential reaching $300,000 a year.
---
---
To break into Corporate and Institutional Banking, you'll usually need
Bachelor's degree in finance, commerce, management or economics
Postgraduate degree in a relevant discipline
Experience in management consulting, strategy, or business roles within financial services
8. Head of Technology / Chief Technology Officer (CTO)
As an IT leadership role, Chief Technology Officers focus on improving products and services using technology. They own all technology products and choose technology architecture to align with business goals. They also drive innovation through leading engineer and developer teams in research and development projects.
---
To break into a Head of Technology role, you'll need:
A qualification in IT or business
At least ten years experience in IT, including in senior positions
---
Curious about a career in technology? This sector moves fast, so don't delay. Fast-track your future with an IT course today.
9. IT General Manager / Chief Information Officer (CIO)
Another IT leadership role, CIOs focus on technology's role in internal processes. They oversee all the day-to-day IT operations for an organisation. Demand is surging due to a worker shortage, which means that prospects are bright for finding a job that pays between $250,000 and $300,000 a year. 
---
CIOs ensure all the day-to-day processes using tech are running smoothly, including operational efficiency and security while also representing and advocating for the IT department.
---
---
To get into an IT Manager role, you will usually need:
A qualification in IT or Project Management (not formally required)
Relevant work experience in IT and management
Leadership and management skills
---
Passionate about using technology to make things work better? A
course in IT will give you the skills you need to get hired and start your career.
10. Investment Director – In-house corporate strategy – Mergers and Acquisitions
In-house Investment Directors are deal-makers at the blue-chip company level. They spot lucrative opportunities and set up business deals, working for mergers and acquisitions teams at large companies.
Often earning up to $250,000 a year, Investment Directors have usually come from working in the mergers and acquisitions industry. They can then apply that expertise to their company's particular sector, such as technology or manufacturing. 
---
To bag an Investment Director role, you will usually need:
A qualification in business, finance or commerce
Several years of experience working at investment banks or Mergers and Acquisitions firms
Leadership and management skills
---
Do you have an eagle eye for business opportunities? Learn all you need to know with a business course.
11. HR Manager / Head of HR
As a very people-centric role, the Human Resources Manager oversees everything to do with the people in an organisation. This covers staffing, recruitment, culture, administration, and employee development at an organisation. HR Managers who work in large companies, and report directly to the CEO can expect to earn between $150,000 and $300,000 a year. 
---
As leaders of the HR department, they continually balance the organisation's needs with the workers' needs, striving to create outcomes that benefit both parties. People are integral to any organisation, and a great HR Manager will lead the charge in building a positive workplace culture that attracts and retains top talent.
---
---
To climb the HR career ladder, you'll need:
Bachelor's degree in Human Resources or Business
Several years of experience working in HR
Leadership and management skills
---
Does improving people and culture on a large scale appeal to you? Move into a financially and emotionally rewarding career with a Human Resources course.
Effects of COVID
COVID has created massive amounts of turbulence in the economy worldwide, and New Zealand is not an exception. Although we based our rankings on the most up-to-date data available at publishing, some of the information may have now changed or become inaccurate. Consequently, it's best to take this as a general guide only. 
Among the hardest-hit sectors were the travel, tourism and hospitality industries. The International Air Transport Association has predicted around 130,000 job losses in travel and tourism combined. As a result, we removed one job that has previously topped the high paying jobs list in light of the massive job losses in aviation: International Jet Pilot Captain. 
Although this high-flying career has boasted a fat paycheck of around $300,000, it's unlikely that job opportunities or salaries in this role will look anything like they did before the pandemic.
The top-paying jobs listed here are at the top of the technology, business, finance, legal and medical sectors. These sectors were less hard-hit than tourism, travel and hospitality — but they are still expected to hire less than previously, so finding a job is more complicated than before. 
Roles with skills shortages and high demand will still command higher salaries, so if you're thinking about which pathway to choose, that may be a key consideration.
Our data sources
We've combined salary data from a few sources to bring you a balanced perspective. The Michael Page Salary Survey supplies detailed salary data from the previous year's placements, bolstered by business intelligence from C-level executives across many industries.
Since that report covers mainly professional services occupations, we have supplemented it with the salary guide from Careers.govt.nz, which pulls from multiple authoritative sources. Finally, we've also considered data from Trade Me Jobs, which tends to skew lower but covers a broader array of industries.
While plenty of jobs are demanding, complex, and demand a specialised skillset, some are more financially rewarding than others.
These 11 jobs reach the top of the earning scale in New Zealand. One of the common themes amongst these jobs is leadership and management expertise. This suggests that honing these skills is one of the best investments you can make if you're looking for a financially secure future.
Discover Leadership Courses