Everything You Need To Know About Xero Accounting Software
---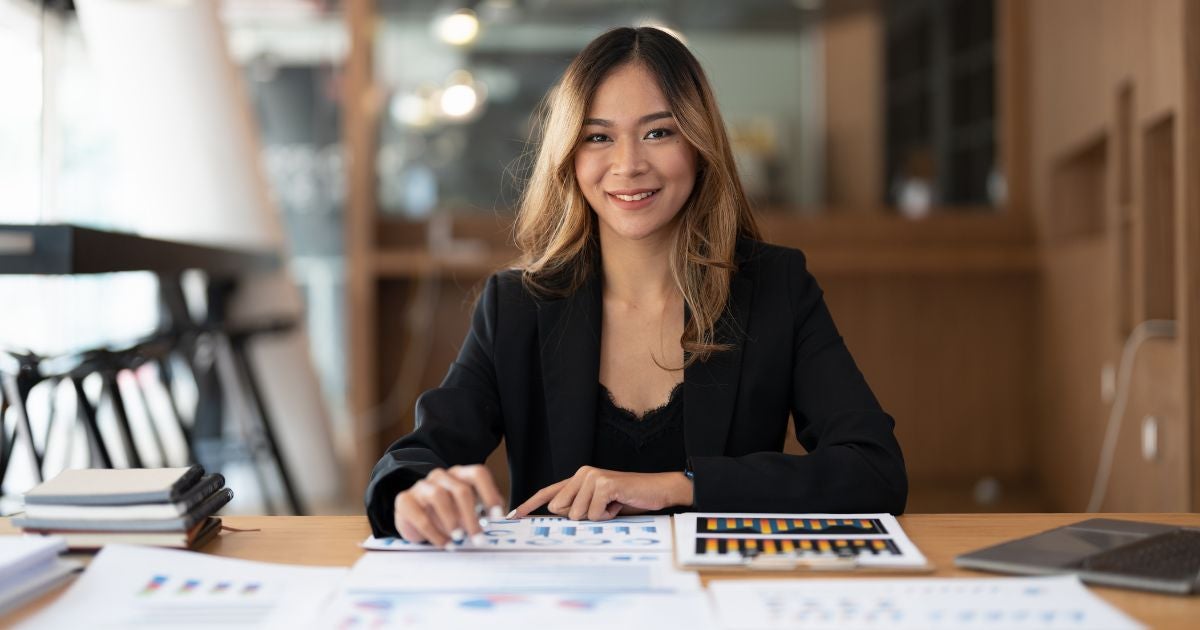 Do you currently work in accounting or are you interested in learning more about Xero?
We'll be covering valuable information and insights on everything related to Xero, from its basic features to its advanced functionalities, the best Xero course for you, course pricing and more. Sit back, grab a cup of coffee, and let's dive into why you should study a Xero course.
---
What is Xero?
Xero is an online accounting software that can be used to manage various financial tasks such as invoicing, payroll, bank transactions, and inventory management. It is a cloud-based platform that is accessible from anywhere with an internet connection, making it convenient for business owners, accountants, and bookkeepers to manage their finances on the go.
Xero has become increasingly popular in recent years, especially in New Zealand and Australia, due to its user-friendly interface and powerful features. It is designed to be easy to use for people who are not experienced in accounting and can help save time and effort in managing financial tasks.
---
Why study a Xero course?
Studying a Xero course in NZ can be a great way to gain in-depth knowledge and practical skills in using the popular accounting software.
Here are some key reasons why you might consider completing a Xero course:
Enhance your employability and career prospects: Studying a Xero course will develop practical skills and knowledge that are in high demand by employers in accounting and bookkeeping fields. With Xero being widely used in New Zealand and around the world, gaining expertise in this software can give you a competitive edge over other job candidates. This can lead to a more fulfilling and rewarding career with higher earning potential.
Develop valuable financial management skills: A Xero course can give you essential skills in financial management, such as bank reconciliations, invoicing, and payroll management. These skills are highly transferable and can be applied to a wide range of industries. By learning how to use Xero's automation features and real-time reporting capabilities, you can streamline your financial management processes and make more informed decisions, leading to better financial outcomes for yourself or your employer.
Increase a business's efficiency and profitability: Save time and money by streamlining your financial management processes. With Xero's cloud-based platform, you can access your financial data from anywhere, at any time, and automate many of your financial tasks.
---
Which is the best Xero course for you?
Xero offers a range of courses for different levels of expertise, from introductory to advanced. These courses cover a wide range of topics, including setting up Xero, bank reconciliation, invoicing, and payroll management.
These courses can range from certificate-level to diploma such as:
Xero Certificate
---
There are a few Xero certificates – such as the Xero Accounting Certificate and Xero Payroll Certificate to best suit your career.
For those who specialise in accounting, the Xero Accounting Certificate is a qualification that shows your proficiency in accounting principles, bank reconciliation, financial reporting, and other accounting tasks. It's suitable for individuals who are looking to start a career in accounting or finance, or for those who want to enhance their existing accounting skills.
In contrast, the Xero Payroll Certificate is ideal for individuals who work in small to medium-sized businesses, as well as those who work in accounting or bookkeeping roles.
The program covers various topics related to payroll management, including:
setting up and running a payroll system,
managing employee information,
processing pays,
dealing with leave and holidays, and
generating reports.
Xero Advanced Certificate
If you already have a good understanding of Xero and are interested in expanding your knowledge and skills, this is the perfect certificate for you.
The course will cover:
advanced features and functions of Xero,
complex accounting tasks and reporting,
payroll management, and
inventory management.
Completing a Xero Advanced Certificate demonstrates to employers and clients that the individual has a high level of expertise in using Xero software and can effectively manage more complex accounting tasks using the platform.
---
Diploma in Xero
---
A Diploma in Xero is a professional certification program with comprehensive training on the use of Xero accounting software. The program is designed to help individuals, particularly those working in accounting and bookkeeping roles, to develop their skills and knowledge in using Xero effectively.
It will covers topics such as:
setting up Xero accounts,
managing invoices and payments,
reconciling bank transactions,
producing financial reports, and
using Xero to manage inventory and payroll.
The program may also cover other related topics such as tax compliance, budgeting, and financial analysis.
Completing a Diploma in Xero demonstrates to potential employers or clients that you have the skills and knowledge required to use Xero effectively and efficiently. It can also help to enhance your career prospects in the accounting and bookkeeping fields.
---
---
When choosing a Xero course, it is important to consider your own learning preferences, such as whether you prefer online or in-person learning, the level of interaction and support you require, and the time and cost involved. You may also want to consider reading reviews from other students to gauge the quality and effectiveness of the course.
---
How much does a Xero course cost in New Zealand?
Are Xero courses free in NZ?
Unfortunately Xero courses are not free in New Zealand. However, there may be a payment plan for the Xero course you are interested in. Enquire with our recommended Xero education providers for more information.
---
How long does Xero certification last?
If you've completed a certification, you will need to maintain your certification every year. Make sure you complete the quarterly product updates by December 12th and you'll be automatically certified for another year.
You can check your certification status on the Xero website.
Xero advisor certification updates are delivered via webinar in February, May, August and November.
Xero payroll certification updates are done in February and August.
---
With the increasing demand for those with a skillset in the cloud accounting software, Xero has become an essential tool for businesses of all sizes. Studying a Xero course can be a game-changer for anyone who wants to improve their employability and/or seek promotion in their current role. 
Study a Xero course today and unlock your full potential in the world of accounting and bookkeeping!
---