Published 5 Oct 2020
7 Best Career Paths for People with Depression and Anxiety
---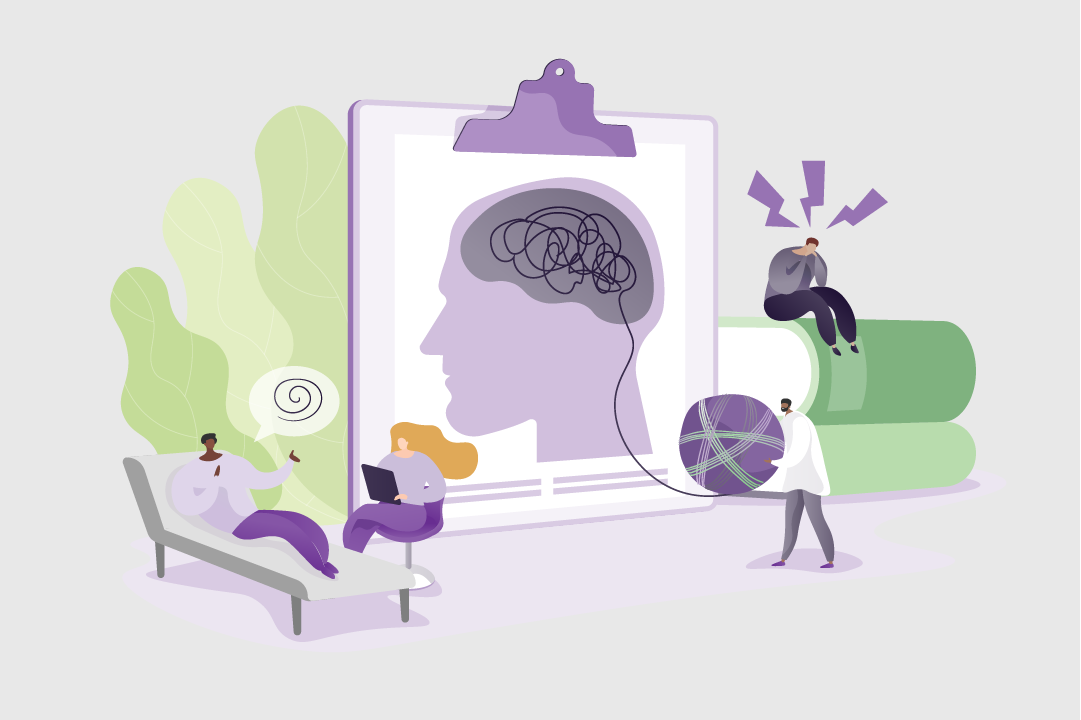 Mental health and wellness is the cornerstone of the way we think, feel and ultimately deal with our day to day lives. According to the World Health Organisation (WHO), depression and anxiety account for 15% of the total emotional health issues that trouble the developed world.
Being a part of the workforce reduces depression by providing a source of social contact, mental and physical activity and increased self-esteem while contributing to financial stability.
There is a specific criterion for jobs that are suitable for people with anxiety and depression.
This includes types of jobs that have:
Limited interaction with large numbers of people

And jobs that utilize most of your strengths
Living with depression and anxiety may mean that you tend to worry and over-analyse. However, this could also mean that you are good at gathering information or investigating problems.
With that in mind, we have compiled a list of the top 7 jobs for people with depression and anxiety. These include:
---
Being outdoors in the fresh air is an excellent remedy in itself for depression and anxiety, and fortunately, many jobs involve just that. If you love working with nature or have any tailored skills with outdoor work, this is perfect for you.
Just a few examples could be a park ranger, Gardener/Landscaper, or working in a garden centre. These new jobs could be taken on part-time until you get comfortable in the working environment. In addition, they all involve therapeutic activities that allow you to soak up essential vitamin D vital for energy levels.
---
Alternatively, if you are more of a creative type, there are many options available as well. For example, working in an art gallery or library are by nature, two very calming work environments that could help ease social anxiety.
If you're looking for a more hands-on job, becoming a freelance writer could be the perfect outlet for you to get creative and share your ideas.
---
Research has proven that animals have a calming influence on people. Simply stroking an animal can cause the release of a chemical called oxytocin in the brain, which is linked to the feeling of love and happiness.
Considering a career such as zoo-keeping, dog walking or working in a pet store, are all gratifying jobs that will leave you feeling nurtured each day.
---
Regular exercise has been proven to reduce depression and anxiety to a significant extent. This is due to the release of hormones, chemicals and neurotransmitters called endorphins that have a lasting positive impact on your mood, memory, energy levels and overall sense of wellbeing.
A career in health such as a fitness trainer, physiotherapist or nutritionist is perfect examples for people with depression and anxiety. A job in general wellbeing will allow you to help others while becoming knowledgeable about healthy lifestyle habits.
---
5. A Career in Information Technology
Perhaps you have a more technical mind. Are you interested in computers or software? If so, a job such as a computer programmer or software developer could be perfect for you. These jobs involve working with state of the art technology as part of an experienced team.
This will provide you with the opportunity to build a diverse range of IT skills rapidly. In this day and age, knowing how to use technology successfully is a very sought after skill that will always have high job prospects.
---
6. Private Investigator
If you're looking for something a bit more challenging, this could be the job for you. Private investigators have many interesting aspects to their roles, including surveillance, data analysis and evidence gathering.
Although this may not be a particularly relaxing job, it requires a lot of attention to detail, which would allow you to shift your mind onto a different focus.
---
If you're good with your hands and enjoy a combination of physical and mental work becoming a massage therapist could be a great option. This job involves kneading muscles and soft tissues of the body to provide treatment for medical conditions, injuries, or wellness maintenance.
The working environment has low-stress levels, which may help soothe symptoms of anxiety. Furthermore, the calming music and repeated act of massage can be very therapeutic.
Ultimately, the most important thing is that you try something. Being apart of the workforce is a fulfilling endeavour and one that will reap many benefits. If you or someone you know are suffering from anxiety or depression, remind them that finding a dream job takes time.
There IS something out there for you, don't lose hope. The next time you set out on a job search, keep the options above in mind. In the end, only you know what the right job is for you.
Whatever you choose — remember that you're not alone.