Published 13 Nov 2020
Hairdressing: Your Guide to Doing it from Home
---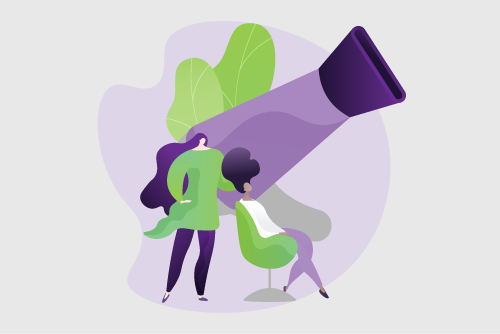 The hair industry is fun, creative and will be with us forever! We take a look at how to become a qualified hairdresser and set up your own salon from home. 
Browse Courses Today
Let's face it; this year has been tough. The threat of COVID causing industry breakdowns is at the forefront of the minds of many, putting a spotlight on the more vulnerable positions some of us have at work. Not only that, it has led many of us to rethink what we really want out of our careers altogether and had us looking at jobs we can potentially do from home.
Hairdressing and barbering can be careers that, if approached correctly, will get your creative juices flowing, can be flexible, fulfilling and can have some pretty great earning potential. So if you are someone who loves hairstyles, were the go-to person for a quick french braid or up-do at school or just always wanted to try your hand at it, a career in hairdressing could be just the ticket!
---
Typical pay range
per year
highly skilled - up to
per year
---
As a skilled trade, once you have mastered hairdressing, the fundamental structures and knowledge stay with you for your whole life. I know this because, in my younger years, I trained as a hairstylist, held an apprenticeship and worked as a qualified stylist for around ten years. Although my career took a different, creative path, I still provide a lucky few with haircuts, and I know that hairdressing is something I have firm foundations for should I need to rethink my career, especially in uncertain times.
Whatever your reason for looking at a new career in hairdressing and if you would love to run your own salon from home, it is vital to start your journey mindfully — and make it as enjoyable and successful a process as possible.
What Is Being a Hairdresser Like?
A day in the life of a hairdresser is hard, but enjoyable work. It requires standing for long periods, socialising with clients, and listening to clients and interpreting their wants and needs. And, of course, performing a variety of services like cuts and colours, perms, hair-ups, shaves and treatments (to name a few).  
Often a hairdressing salon's busiest days will be on the weekend or late nights (after regular working hours). This means you can concentrate on working hours when you know you can be most productive, and have more flexibility in your life any other times. 
For someone that loves their trade, hairdressing can be one of the most satisfying jobs. And because making people feel good about themselves and making hair-dreams come true all day long can be such a great feeling, many hairdressers stay hairdressers for life. 
What Kind of Personality the Role Suits
There are some definite must-haves when it comes to being a hairdresser. Here are a few:
Sociability

For that all-important salon banter.

Creativity

To able to visualise new styles for a client.

Attention to Detail

No-one likes a lopsided fringe.

Good Communication

For interpreting clients desires.

Adaptable

Techniques change and evolve. You need to be able to change with them.

Good Stamina

To be able to be on your feet and work all day.
What Qualifications Do You Need?
Appointed by the New Zealand Government to develop and implement standards in the industry, the HITO's (Hair and Beauty Industry Training Organisation) aim, is to have all hairdressers and barbers in New Zealand, fully qualified. So what you need to aim for is a completed Certificate in Hairdressing Level 4 (Professional Stylist). 
The best way to do this, whilst gaining integral "on the floor" work experience is through an apprenticeship at a hair or beauty salon. I attended hairdressing school and completed my 1st-year assessments before moving onto my apprenticeship. Being able to get straight into a job, earn while I studied and have the only high cost be my first-year course tuition, made this method a game-changer.
An apprentice hairdresser is usually under full-time employment (and generally at a lower rate of pay). In return, senior staff provide you with the training and practise you need. Throughout your apprenticeship, you are assessed and pass all remaining unit standards while you move your way up from junior to senior hairdresser.
Setting Up a Salon at Home
When you are a qualified hairdresser and ready to go at it alone, it's time to set up your gorgeous salon at home. Depending on what type of services you will offer, you'll first need to fork out for a few essentials:
Chair
Large mirror
Hand mirror
Cutting stool
Hairdryer
Scissor, razors and clippers
Combs, brushes and sectioning clips
Product for colours, styling and hair care
Colour application equipment
Capes and towels
Hair washing station
Booking system
Payment system
Setting up a hair salon, a barber shop, or any small business can be challenging. Still, there are some awesome small business and marketing courses available to help you have your new biz sailing smoothly. And don't forget that all-important Instagram or Facebook page, so everyone will know there's a new place to go for a fab new do!
With a new year on the horizon and many looking at this as a fresh start, what better time than now to take on a new adventure? With so many courses and resources available to get you on your way, the path could not be clearer for your hairdressing dreams to come true!
Everything you need to know about working from home, from the best jobs to the rewards.
Learn More