Planning a wedding is a big job and often overwhelms even the most organised people. Many couples choose to hire a wedding planner (or sometimes multiple!) to help them deal with the intricacies and numerous details that a successful wedding requires.
Essentially, a wedding planner is someone who can guide and advise a couple through the planning stages of a wedding, and will hopefully transfer a client's dream into a reality. The planner works closely with the couple to ensure all elements are organised in time, including:
Venue hire
The guest list
The caterer
The florist
Wedding vendors
Seating arrangements
Ceremony-celebrancy
Entertainment
Dress and suit design and fittings
---
And much more!
Furthermore, the design elements of weddings are often discussed with the planner, including:
Colour schemes
Decorations
Invitation and placement card designs
Hiring a wedding planner may be a good idea because they often have an extensive list of contacts for numerous local businesses that can assist couples to receive fast, quality service (and even sometimes a discount or two)! Furthermore, successful wedding planners usually have great problem-solving skills so the likelihood of a client's wedding day running smoothly is increased!
Becoming a wedding planner is a great career choice if you're interested in the events industry and like to work closely with clients. Professional wedding planners need to be able to transfer a dream into a reality, all the while guiding their clients towards something realistic and within their budget!
It's important; however, to realise that wedding planning involves more than just good organisation and having an eye for design. You essentially become a manager to the people and the event that many consider the biggest of their lives (no pressure!)
Below, we've put together our 7 Top Things you should know about wedding planning before you commit to this career path! These things will help you form a clearer idea of what planning weddings can entail and why it's a very active, multi-skilled job!
1. You DO Need Formal Certification
---
If you want to be recognised as a legit wedding planner, formal certification is required. To obtain this, you'll need to complete a formally recognised course, most likely a Wedding Planning Certificate, a Diploma in Event Management, or a form of event management and wedding planning Business Pathway.
This certification proves that you have completed theoretical study on the topic of event management or wedding management (or both!), as well as completed practical work experience.
2. There Are Different Types of Weddings
---
Before you commit to your studies, it's important to realise that not all of your projects will be the same. A new business plan will need to be drawn up for every wedding you work on!
Traditional Weddings

This is one of the most common wedding types in Australia. Often the ceremony is conducted in a church. The reception will most likely occur in a ballroom, hall or hotel with a 3-course sit-down meal.

Outdoor Weddings

These are becoming increasingly popular in Australia. The logistics of this type of wedding; however, can become tricky for the wedding planner. Wet or bad-weather plans need to be prepared and paid for if an open-air outdoor wedding isn't possible. Often outdoor weddings have a less-traditional flair, with themes such as 'festival' or 'rustic' becoming more prominent in the wedding space.

Destination Weddings

Some planners encounter the reality that the wedding they're planning won't be located in the city where most of the planning will take place. Destination weddings mean extreme communication will be exercised to ensure international venues, contributing businesses and guests are fully aware of the wedding brief. A wedding brief is something like a game-plan of the entire wedding, including the running order of events, colour scheme and theme.

Un-familiar Religious or Cultural Ceremonies

Australia is a beautiful melting pot of cultures, which means as a wedding planner you may encounter a client who wishes to celebrate their big day following the traditions of their heritage of origin. As their planner, you will need to work hard to understand their vision and the cultural or religious meaning behind some of the traditions to ensure accuracy and sensitivity.
3. You Need to Have Good Negotiating Skills
---
Having some semblance of organisational skills is a must in the wedding planning industry, but so is having negotiating skills. Sometimes you'll work with demanding clients, vendors or venue owners in the wedding industry and you must have the ability to negotiate. This skill can help ensure things get done, so all parties are satisfied.
A potential client could want something that will blow their budget; a business may want to over-charge you for a service, or the venue may try and move your event to a different space. Wedding planning is also crisis management, so you need to be able to work well under stress!
4. You Need a Head for Basic Numbers (Or Learn Quick!)
---
Budgeting is a huge part of wedding planning. Weddings are expensive, and unless your clients are willing to spend everything and anything, you'll need to have a basic knowledge of numbers to ensure you don't blow your clients' budget. There are online tools to assist with this, so if you're not a maths-person, we suggest investing in one of these!
5. Flexible Work Hours Mean Evenings and Weekends
---
Wedding planners work directly with clients. Most of your clients will have regular 9-5 jobs and won't be able to meet during regular business hours. This means you're going to have to be flexible with your availability to suit your clients (they are paying the big bucks)! Long hours and a lot of evening and weekend work is the reality of a wedding planner!
*Remember, wedding planners are also often needed on the wedding day itself to ensure it runs smoothly for the bride and groom. This could mean a lot of weekends spent on location and on duty!
6. Demand is High But so is the Competition – What Makes You Different?
---
Weddings are a hugely growing market in Australia, meaning demand is high and that there are a lot of job opportunities! However, this also means the industry is competitive. A wedding planning career can be challenging, especially if you're running your own business.
Some planners choose to specialise in niche areas such as destination weddings, outdoor weddings or themed weddings to corner the market and receive more potential client interest.
7. Work for Yourself or an Agency, Which One Would You Rather?
---
Some wedding planners are sole traders and own their own business. This means you often work as a solo planner, and you work closely with the clients, and you're involved in all aspects of the wedding planning. Others choose to take their services to an agency and become one of many planners.
In an agency, you often work within a small team on numerous weddings, sharing the workload! Unless you're the allocated 'head-planner' of a project, you have minimal contact with the clients themselves.
If you'd like to become a wedding planner, you will need to complete a formal qualification. One of the most common qualifications is a Wedding Planning Certificate. This qualification is completed after 100 hours of hands-on study has been completed. Not only is it a great option for aspiring wedding planners, but also event planners who wish to add wedding-planning to their portfolio.
Another option is the Event Management & Wedding Planning Business Pathway Course. This course is offered online and requires at least one module to be completed per week. This course offers more insight into the broader industry of event planning, with a special focus on weddings and other 'special events.' If you're not only interested in wedding-planning, this could be a great entry-level course for you!
Wedding planning is an incredibly creative, fun and energetic industry; however, it requires a lot of hard work, initiative and interpersonal skills. If this sounds like you, then this could be the career you've been waiting for!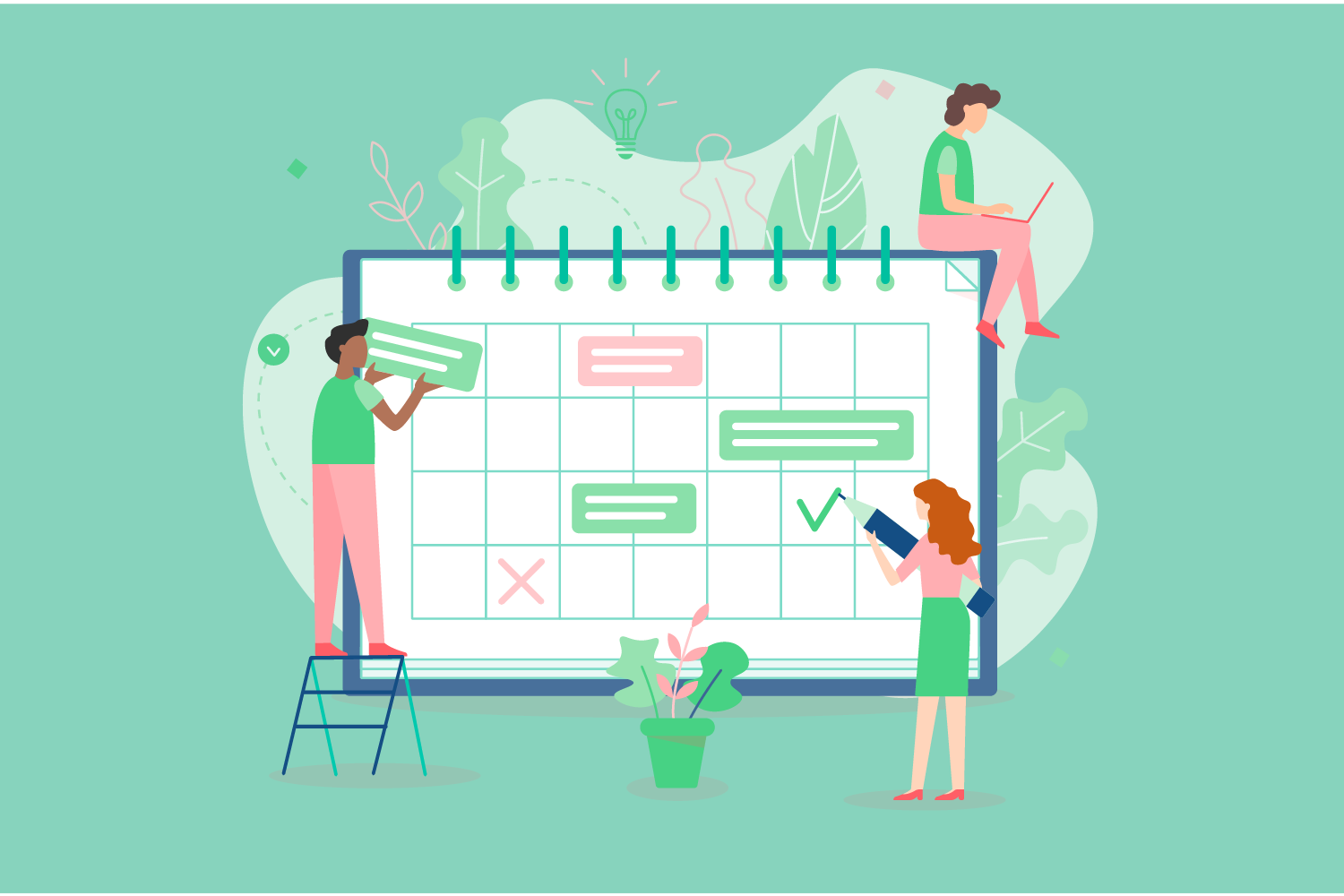 Everything you need to know about the field of event management.
Learn More