Published 10 Aug 2020
Can Studying Counselling Online Work for You?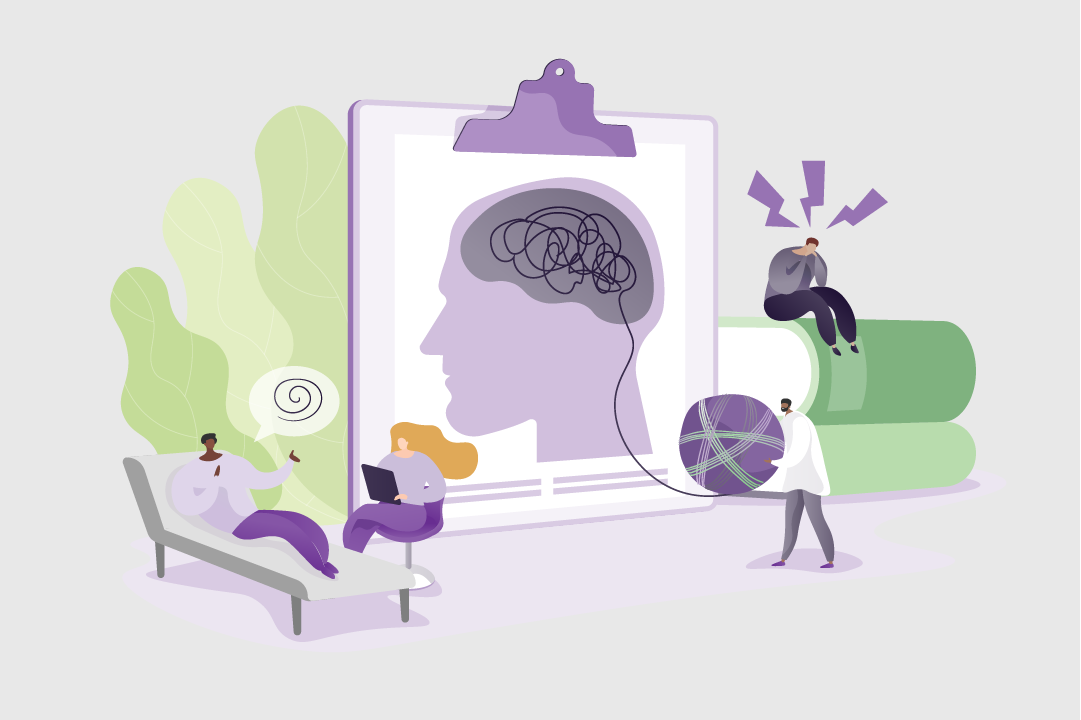 If you are a good listener and want to help others through life challenges, then you may find a career in counselling incredibly rewarding. Professional development and training is a compulsory part of working in mental health services in New Zealand. However, if you do not have the time, or if it is challenging to undertake face-to-face study, then studying counselling online could work for you. 
What a Career in Counselling Could Look Like
A professional counsellor can provide confidential support, information and therapy to people struggling with personal difficulties or trauma. Counselling is one of the most regarded and personally rewarding careers, as counsellors can assist the broader community by offering strategies and emotional support to those in need.
Counsellors can be employed in a range of environments such as community health centres, schools, universities, government departments and private practices.
Counsellors often possess certain counselling skills that assisted them in various areas such as mental health, trauma or marriage and family counselling. Because of the significant impact they have on the lives of their patients (often young people); it is crucial that counsellors receive the right training and education to provide the highest quality care. 
This article will explore the types of counselling courses available, the education and training needed by counsellors, the career paths and industry prospects of counsellors in New Zealand. 
Different Types of Counsellors

Before choosing an online counselling course, it is crucial to have an idea of what type of counsellor you wish to become.
Below are some common types of counsellors:
---
1. General Counsellor
---
A general counsellor helps a wide range of people overcome ongoing issues through counselling therapies and various treatment methodologies. These issues can involve substance abuse, mental health disorders, or current relationship and work-related issues. 
2. Mental Health Counsellor
---
Mental Health counsellors work with people struggling from mental health issues such as depression, anxiety, stress, substance abuse and other addictive behaviours. Often, these counsellors work with the patient and the people close to him/her to find long term treatment and solution options. 
3. School and Guidance Counsellors
---
School and guidance counsellors often receive specific training to work with children and young adults in school settings. They assist in facilitating student's academic, personal and career development. 
4. Marriage and Family Counsellors

---
Marriage and Family counsellors focus on issues that specifically affect the dynamics of families and married couples. This is done by identifying problems that often cause one person to compromise or that puts a family member in an uncomfortable position. Conflict resolution is a crucial skill required by counsellors in this specialisation. 
5. Rehabilitation Counsellors
---
Rehabilitation counsellors work with people who possess a physical disability to help them cope with the physical and emotional consequences of those disabilities. 
Becoming a Counsellor: Education and Training

Education
To be employed by a company or organisation in New Zealand, they usually require a Diploma of Counselling (Level 6 qualification) as well as a membership to a relevant professional body or at least working towards one. The main relevant professional body in New Zealand is the New Zealand Association of Counsellors (NZAC). This association acts for and with counsellors to monitor and improve the service they provide. Counsellors who are members of the New Zealand Association of Counsellors are professional and highly qualified. (As of 2019, NZAC now requires a Bachelor of Counselling to become a registered member.)
Training
Professional bodies such as the New Zealand Association of Counsellors and the New Zealand Christian Counsellors Association require members to meet quality standards including qualification and face-to-face counselling experience.
Such associations require at least:
A Level seven (Bachelor degree) qualification in counselling
200 hours of relevant work experience for provisional membership, a further 300 hours supervised clinical practice may lead to a full membership
---
If you want an idea about what a career in counselling looks like there are many study options to consider. A short online course will provide you with a solid foundation of the skills and terminology used in the current industry. An online short course can also help already qualified counselling to learn new skills or gain new knowledge in a variety of different areas.
A short counselling course is a suitable option for individuals who are taking their first steps into the professional landscape to gain a better understanding of the industry. Furthermore, a short course or online study is also suitable for people re-entering the workforce or who are looking to change industries.
Also, further postgraduate education such as a graduate diploma or a Counselling & Psychology Advanced Certificate, are offered online at some institutions around New Zealand, such as in Wellington, which can increase job prospects and the prospect of gaining real practical life counselling experience.
Industry Prospects and Job Outlook

In New Zealand, counselling can be a challenging industry to entry given it is a relatively small profession with low funding from the government.
Turnover amongst counsellors is little, meaning there are fewer opportunities for entry-level counsellors or even part-time social workers. As a result, some graduates may find it difficult to reach the number of counselling hours required to qualify for the membership for the professional bodies straight away. Self-employment in this industry is prominent, as 40% of counsellors in New Zealand work in private practice.
Even though it can be a challenging industry to enter, once qualified with a proven track record, the chances of employment increase drastically. Further study, practical experience and work placement can assist entry-level counsellors in gaining a full-time counselling job. 
A career in full-time counselling certainly can be an extremely challenging role that is both mentally and emotionally draining. However, counselling can make you feel great knowing that you'll be directly helping to improve someone's quality of life. By undertaking a career in counselling, you can provide others with the support they need to overcome their issues and add value to their lives in a positive way.
Browse Counselling Courses
Everything you need to know about becoming a counsellor.
Learn More