Course
overview
The semester-long programme (18 weeks) concentrates on developing a digital portfolio for application to on-going tertiary study at Whitecliffe, elsewhere in New Zealand or overseas.
The Level 4 Certificate in Digital Media and Design is a semester-long programme that centres around the introduction to graphic design practice and digital media processes. The programme culminates in the development of a portfolio for application to continuing tertiary studies at Whitecliffe or elsewhere in New Zealand or overseas.
The emphasis of the Certificate in Digital Media and Design is on the understanding of critical thinking and processes as tools to solve for the design inquiry/brief; delivered through lectures, demonstrations, individual and peer discussions, and assignments of practical tasks and creative projects.
Expand all and read more
Job
outcomes
Digital Designer
Publication Designer
Illustrator
Animator
Want to see more job outcomes and how your future could change?
What
you'll learn
The Certificate in Digital Media and Design introduces students to the fundamental principles of digital media and design, providing a foundation of understanding, evidenced in a comprehensive portfolio and appropriate to further study in any design/arts-related area
The programme focuses on the development of theoretical knowledge and technical skills related to visual communication and drawing techniques and their application within the graphic design space. After completing the programme, students will have built on the foundation skills that they can further develop in Whitecliffe's Bachelor of Fine Arts programme, with a focus on a specialised pathway of their selection; from Fine Arts, Photo Media, Graphic Design or Fashion Design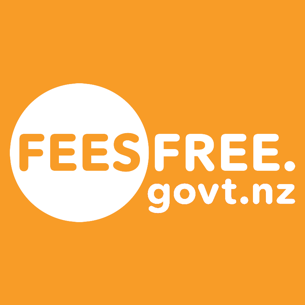 You may be eligible for Fees Free study in this course
Study
method
In-class

In class delivery - predominately face to face course content conducted at a specific location

Blended

Blended delivery - both online course content and partial face to face requirements

Online

Online delivery - online course content with the exception of assessments and work placement

Virtual

Virtual Delivery - Live and interactive classroom-style learning conducted completely online
Duration
study load
18 weeks, full-time in Auckland + Manukau
Course
features
Design
Students receive an introduction to principles, elements, and processes of graphic design and typography, which are the building blocks of visual communication. The emphasis of this course is to provide students with an awareness of design thinking, compositional, and typographic strategies applicable to the broader creative processes related to graphic design. Industry-standard technical skills related to digital software such as Adobe Illustrator, Adobe InDesign, and Adobe After Effects developed within this course
Drawing + Digital Media
Students receive an introduction to drawing and digital processes related to imaging, time-based media, and environmental design. The course content is designed to offer students an understanding of drawing practices as part of the graphic design workflow. Major projects for this course include digital photography and imaging, short film, environmental graphics, and illustration for comics. In parallel to developing an in-depth understanding of conceptualisation, sequence, and professional practice, industry-standard technical skills related to digital software such as Adobe Photoshop and Adobe Premiere Pro are developed within this course
Graphic Illustration
Students receive an introduction to graphic illustration processes and techniques with a focus on a specific audience. Students will select and experiment from a range of illustrative media and contemporary themes to develop technical skills related to rendering, both analogue and digital
Publication Design
An introduction to principles and processes of publication design with a focus on a specific audience. Students will develop an understanding of functionality in graphic design and compositional strategies related to page layout
Workshops
Visual Research Workshop
This is a one-week block course with an introduction to fundamental methods of visual recording, critical analysis, and experimental work-making. Students will explore and learn creative processes related to accessing and recording information from various sources to build a bank of visual reference material as an integral part of their art-making process
Contextual Studies Workshop
This is a one-week block course with an introduction to critical studies and collaborative work-making related to contextual themes. Students will have the opportunity to explore with the generation of creative concepts from a body of research that translates into a collaborative art and design project developed with their peers
Portfolio Techniques Workshop
This is a one-week block course with an introduction to portfolio design and exhibition practices. The course aims to provide students with an opportunity to bring together all creative works outputted from the Certificate in Digital Media and Design programme collated into a conclusive showcase in the format of portfolio design and gallery exhibition
About
Whitecliffe College
Whitecliffe College is one of New Zealand's highest-ranked and awarded research institutions in the private sector and has a long-standing record of academic excellence.
School of Technology
The Whitecliffe School of Technology, formerly known as Computer Power Plus, is one of New Zealand's leading providers of IT and professional skills training. Thousands of our graduates are now working in rewarding careers. Focused on our students' success, Whitecliffe consistently strives to see our students and graduates excel in the ICT industry by applying modern teaching/adult learning techniques and industry-relevant courses.
School of Design Innovation
The Whitecliffe School of Design Innovation offers programmes from certificate to degree level in design innovation and digital media.
Design and Innovation go hand-in-hand. With this, you will explore the future of design along with gaining the knowledge and skills the industry requires. During your study, you will be encouraged to take an innovative and leading-edge approach to create insightful and thought-provoking design outcomes.
School of Fashion + Sustainability
The Whitecliffe School of Fashion and Sustainability offers programmes from certificate and diploma levels through to degree-level study.
Whitecliffe has an international reputation for delivering world-class, personalised tertiary education experiences, whilst also ensuring the building of a game-changing community of socially conscious designers.
Our students don't just learn how to be intelligent, creative, and responsive designers and artists with a strong portfolio of interconnected and professional industry skills, but emerge as thoughtful, creative, and socially conscious designers with strong principles and values built around sustainable design practices.